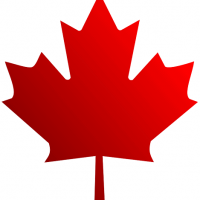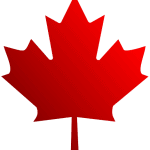 CELPIP Writing
Email Topics
The email may be formal, semi-formal or informal.
The question tells you exactly what to write about, and you must write something about each specific point. If you only write about 2 out of 3 points, your maximum score will be 66%!
You may be asked to write an email that:
complains
requests
advises
shares information
apologizes
CELPIP Writing
Survey Response Topics
The second CELPIP Writing topic is an essay expressing your opinion about something. In general, this essay often takes the form of a survey response.
When you write your response, you must have a clear structure and a variety of sentence structures. Furthermore, you must include a:
complete introduction. Specifically, your introduction paraphrases the questions and introduces your main ideas.
well-developed paragraph for each of your main ideas. Basically, these two paragraphs include a statement, and explanation, and an example.
conclusion. Generally speaking, this restates your main ideas and answers the question.
"…When I started class with Angela, I was so confused. I understand much better now…"
If you'd like me to evaluate your essay and tell you how to fix it to achieve your score, please submit it to my writing correction service.
CELPIP Writing Topics
Below you'll find a selection of CELPIP writing Topics.
There are a few things to remember. Firstly, make sure that you practice writing your responses on a computer keyboard because that is what you will use in the test. Secondly, remember that both writing tasks have a word allowance of 150 to 200 words. And thirdly, the total amount of time for each writing task is 30 minutes.
If you would like to practice the writing section with a timer, try these two CELPIP Mock writing tests on my YouTube channel
CELPIP Writing Topics – Email
CELPIP Advice Email
1. A member of your family is thinking about going to university.
Write an email to your family member explaining why some people go to university, why some prefer universities far from home, and which courses you think would be interesting and/or useful.
2. A family member has recently had a baby and is overwhelmed by parenting.
Write an email encouraging the young couple in their new parental role, explaining why you think that parents are the best teachers, and offering support (suggestions for organizations they could turn to, financial, babysitting, etc.)
CELPIP Complaint Email
1. You are an international student studying English at a private language school. Your courses were expensive, and you are disappointed with the quality of instruction, materials, and the time keeping of the other students.
In an email to the School Principal, complain about the situation, and suggest how you would like the issue to be resolved.
2. You recently stayed in a hotel where the service was slow and the room was dirty.
Write an email to the hotel manager complaining about the accommodation and suggesting how the issue might be resolved.
CELPIP Request Email
1. You have registered for a six-month computer training program at Sambro Community College. Therefore, you want to rent a room from the Sambro Housing Agency. Write an email telling them when you need the room, the type of room you would prefer, and the reason for your request.
2. During your upcoming vacation, you will be visiting a new city. As a result, you want some information about the area. Write an email to the tourist bureau asking them to provide some suggestions for where to go, what to see, and how to get there.
CELPIP Application Email
You're looking for a part-time job in an office. In about 150 to 200 words, write an email to the office manager in which you apply for the position. As you write your email, you should:
introduce yourself
explain your experience and special skills
tell him or her when you think you could start
You're looking for a full-time job at an IT company / museum / art gallery.
In about 150 to 200 words, write an email to the HR Manager in which you apply for the position. In your email, you should:
introduce yourself
explain your experience and special skills
tell him or her when you think you could start
CELPIP Writing Topics – Survey Response
Your opinion about construction
The city administration is considering whether to approve the building of a factory. Since it wants to know how residents feel, it has sent out a survey to get input on whether people would support or oppose the factory? Write a response explaining your position.
Your opinion about budget allocation
For years, you have volunteered for a local theater group. The organizers have just received a large donation, so they are circulating a survey to find out whether they should spend the group's money on costumes or on storage.
Every year, your company sponsors a float in the local parade. However, this year has been difficult, and it's wondering just how important this event is to its staff. Your superiors have sent you a survey asking you to tell them whether you think this is a good investment, or not.
Your opinion about facilities
You work in a very big office building that has a cheap, and very popular, restaurant. However, the building manager is thinking of removing the restaurant because he would like to replace it with a childcare facility. Since he doesn't want his final decision to result in businesses moving out, he has asked which option you would prefer:
Your opinion about working hours
The company you work for would like to ask employees to work on Saturdays for the next two months in order to catch up on its backlog. Therefore, it has circulated a survey asking your opinion about two possible options.
A: Half the staff would work for four hours every Saturday.
B: All the staff would work for two hours every Saturday.