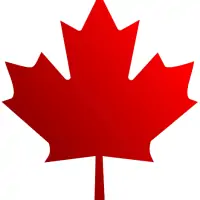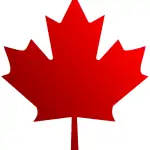 CELPIP Writing Samples – Meeting the CELPIP Requirements for your desired level
The CELPIP Writing Samples below will give you an idea of some of the CELPIP requirements.
A lot of people taking the CELPIP test think that if they just take it enough times, they will eventually achieve their desired score. For most of them, that has proved to be a very expensive way to think.
Every CLB level (Canadian
Language Benchmark) has specific criteria that must be met in order to achieve that level. For example, test takers who use basic sentences, make mistakes in their tenses and punctuation, and don't understand the formatting requirements of a paragraph can't score more than 5 – even if they take the test 20 times!
It's usually much cheaper, in the long term, to work with a tutor until your English is at the level
you need to achieve.
"…I just sent my PR application! 4 weeks ago I didn't think this day would ever come…"
Heidi Q.
To get an idea of your score, please paste your essay into the comments box below.
If you would like detailed feedback, please submit your response to our writing correction service.
CELPIP Writing Sample 1
This video provides a CELPIP Writing sample for writing a request email to a museum.
CELPIP Request Email Topics:
You work in a manufacturing unit where your coworkers have been harassing you. Write an email to the HR department of your company in about 150 to 200 words. Your email should describe:
– who harassed you and their relationship to you
– when each instance occurred – date, time, and location
– the evidence you have of the situation
You and your friends are planning to go to Dubai on vacation. You have to arrange hotel accommodation and need details about hotel rooms and other facilities before making a final decision.
150 – 200 words, write an email to the hotel managers. Your email should:
– request details about the hotel
– describe the type of room
– identify any special needs (i.e. smoking or non-smoking room)
You are experiencing financial problems and want to ask your landlord if you can pay your rent late.
150 to 200 words, write an email to your insurance company explaining:
– why you are writing to him
– why you cannot pay the rent
– when you will pay the rent
CELPIP Complaint Email Topics
You recently ordered a book from an online bookseller. The book sent the book sent by him was not the latest edition, even though you paid extra for the latest edition version.
In about 150 to 200 words, write an email to the bookseller:
– complaining about the online site's service
– explaining the urgency for the latest edition
– describing why the earlier edition is inadequate
You recently visited a zoo where a man died after falling into the tigers' enclosure. You were unable to do anything but wanted to show your concern for visitors' safety.
In about 150 – 200 words write an email to the zoo's director. Your email should do the following things:
– describe the incident
– complain about the short fencing
– show concern for visitors' safety
CELPIP Apology Email Topics
You work part-time as an Uber driver but forgot to pick up a customer that you had agreed to transport to the airport.
In about 150-200 words, write an apology to the client. Your email should:
– Apologize for not picking him up
– Explain why you didn't pick him up
– Offer him a free ride
While shopping in the supermarket, you accidently hit a display with your shopping cart. The display fell onto an young child and hurt him.
In about 150-200 words, write an apology to the child's mother Your email should:
– Apologize for hurting her child
– Explain what happened
– Express concern for the child's welfare
For more CELPIP Email Writing Samples, topics, and step-by-step instructions, please check these pages:
Task 2 CELPIP Writing Sample
This video provides you with more tips for How to prepare a CELPIP Writing Survey Response.
Funding
Your city's administration is considering allocating funds to two possible projects. It has sent out an opinion survey to gauge residents' preferences for bikes lanes or a pool. Indicate and explain your preference.
A: bike lanes – build new separate lanes for bikers
B: renovate gym – fund a swimming pool and spa centre in an existing gym
Security
The management of your apartment building has decided to upgrade the security. It has sent out an opinion survey to see what residents would like to have as their new security measure.
A: New night vision cameras covering the area around the apartment building
B: installing biometric locks on the doors
Salary
You work in a company offering IT services. Your company is conducting a survey to understand employees' work environment preferences.
A: give a salary hike to all the employees on the basis of experience
B: give a salary hike to all employees on the basis of educational qualification
Technology
A local NGO, working for the betterment of school children, has sent an opinion survey to see what people think about the presence of multimedia gadgets in kids lives.
A: kids should have no access to gadgets like smartphones or iPads etc.
B: kids should be encouraged to read books in their free time.
Equality
A local NGO for gender equality has sent out an opinion survey to know about the general public's views on pay-equality and gender-specific job placement.
Respond to the survey offering your opinion about either option a or option b.
A: Women are capable of doing all jobs
B: Women are good in some jobs but not fit for all types of work
Immigration
An independent agency is conducting a survey on immigration policy. It has sent out an opinion survey to gauge residents' preferences for the government's immigration policy.
A: lower the number of immigrants coming to our country
B: increase the number of immigrants coming to our country
Agriculture
Your government is proposing a new agricultural policy, but some organizations oppose it because they feel it is against local farmers. You've been asked to express your opinion.
A: import cheaper grains and vegetables from other countries
B: increase the amount of land under cultivation and support local farmers
For more CELPIP Survey Writing Samples, topics, and step-by-step instruction, please check these pages: