How to Prepare for the CELPIP Speaking Test
Knowing how to prepare for the CELPIP Speaking Test can be challenging. It's important to keep in mind that the test preparation portion of your effort should only represent 30% of the total effort you put into getting ready for your test. At least 70% of your effort should go into improving and broadening your English generally because language tests are not like school tests. Language tests evaluate your overall language ability.
I hope that these pages will help you understand how to prepare for your CELPIP Speaking Test. You'll find some ideas about what to expect and how to prepare for the CELPIP Speaking Test.
Make sure that you get lots of practice speaking about different subjects and organizing your response to fit into the time allowed for each response.
As you get closer to your test date, practice your responses with the timer on these free CELPIP Speaking Mock Practice tests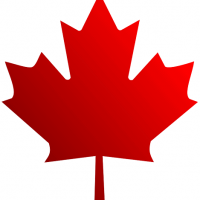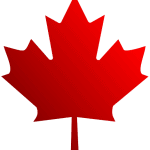 About the CELPIP Speaking Test
There are 8 CELPIP Speaking Tasks. For each task you listen to instructions through headphones and talk to a computer.
The tasks include:
giving advice – 90 s.
talking about a personal experience – 60 s.
describing a picture – 60 s.
predicting might happen – 60 s.
comparing & persuading – 60 s.
resolving a difficult situation – 60 s.
expressing your opinion – 90 s.
describing an unusual situation – 60 s.
CELPIP Speaking Task 1
Giving Advice
To prepare for CELPIP speaking task 1 you should practice offering advice about things like:
losing weight
studying abroad
getting a job
learning to drive
starting a new job
exercising
avoiding debt
buying a gift
renting an apartment
starting a new school
CELPIP Speaking Task 2
A Personal Experience
To prepare for CELPIP speaking task 2 you should practice talking about some important events in your life.
Consider events that have made you feel :
happy or exuberant
determined or persistent
courageous or ambitious
compassionate or considerate
resourceful or reliable
practical or inventive
CELPIP Speaking Task 3
Describing a Picture
To prepare for the CELPIP Speaking Picture tasks you should practice speaking about a variety of pictures with a range of activity gong on in them.
You can find pictures in almost any magazine, but you may find that stopping a movies during an interesting scene may be more motivating. News programs often have short clips that you can pause for a moment to describe what's going on.
CELPIP Speaking Task 4
Predict Events
To prepare for CELPIP Speaking task 4, you can use the same picture sources that you used for task 3 – news clips, magazines, etc.
Try to predict three or four things that might happen next. Remember your statement and explanation.
Keep your answers realistic and write down any new words, phrases, and idioms. You never know, they might come in handy during your test.
"…interesting classes. I learn so much…"
CELPIP Speaking Task 5
Comparing & Persuading
To prepare for CELPIP speaking task 5 you should practice comparing things and people around you:
appliances
instruments
sports facilities
houses
apartments
resorts
hotels
entertainment venues
vacation alternatives
etc.
Use all three comparative forms!
CELPIP Speaking Task 6
Dealing with a Difficult Situation
To prepare for CELPIP speaking task 6 you should practice explaining why you think something is right. You could talk about why you:
won't lend your car to someone with a drinking problem.
shouldn't lend money to someone who doesn't have a job.
think your friend shouldn't marry his or her couch-potato partner.
won't lend your lawnmower to your neighbour.
would prefer to spend your vacation in a hot place.
CELPIP Speaking Task 7
Expressing Opinions
To prepare for CELPIP speaking task 7 you should practice expressing your opinion about subjects like:
education
family
employment
competition
recreation
infrastructure
online shopping
social media
etc.
Talk about each of these subjects in terms of advantages and disadvantages.
CELPIP Speaking Task 8
Unusual Situations
To prepare for CELPIP speaking task 8 you should practice describing unusual situations:
an unfamiliar game
an unusual situation
an odd picture
an interesting pair of shoes
a unique piece of furniture
a strange building
a crazy hairstyle
an accident
a funny situation
etc.
Practice describing the picture to a friend or family member on the phone.