Question:
Can I Get Free CELPIP Speaking Evaluation?
Answer:
Yes! If you would like a free evaluation of your CELPIP speaking task, send it to me as an email attachment. I will check it and provide a score.  CELPIP examiners look for coherence & organization, vocabulary & language efficiency, cohesion & grammar, and pronunciation & confidence.
What is coherence & organization?
Coherence is the way that your speaking forms a clean, neatly wrapped package with an appropriate level of formality. Your response clearly identifies your point and then elaborates on it with details and examples.
Organization is the way you lead your listener through your ideas developing your statements with details and examples in a logical, and easily followed, sequence.
What is cohesion & grammar?
Cohesion is the way you use cohesive devices to glue your ideas together and show how they are related.
Grammar is the tense, agreement, word order, conditionals, and article accuracy that makes your speaking easy to listen to.
What is vocabulary & language efficiency?
Vocabulary is the range of words, synonyms, phrases and collocations that you use to express yourself.
Language efficiency is the way you combine words to express yourself concisely.
What is pronunciation & confidence?
Pronunciation is the way you say your words and sentences with the accurate stress and intonation that maximizes your listeners understanding.
Confidence is the certainty with which you say something and correct yourself when you recognize you've made a mistake.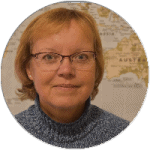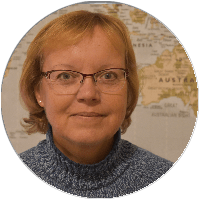 For a more detailed evaluation of your speaking, with suggestions on areas you need to work on to achieve a higher score, please use our paid speaking correction service.
Please call/text me, Angela, at 613-614-6460 for more information about tutoring and workshops.