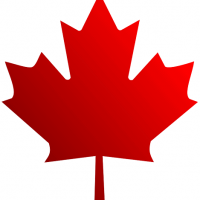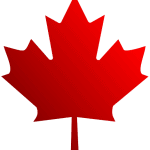 The most important CELPIP Writing TIp I can give you is to use the standard opinion essay format when you write your survey response.
Standard Opinion Essay Format
1) Introduction
Your introduction gives does three things. It:
Paraphrases the question so that your reader immediately knows what you're talking about without looking at the question.
Offers your opinion
Provides a high-level outline of
your 2 main reasons so that your reader knows what to expect
2) Paragraph 1
Your first paragraph starts by stating your first main reason and then explains it and provides an example
3) Paragraph 2
Your second paragraph starts by stating your second main reason and then explains it and provides an example
4) Conclusion
Your conclusion reiterates your reasons and your opinion.
How to Separate Your Paragraphs
There are two different formatting styles that you should be aware of as you prepare for your CELPIP writing test.
In the first formatting style, you leave a line space between each paragraph. If you are writing an email, you leave a line space before and after the salutation.
In the second style, you leave an indent at the beginning of each paragraph.
You must not combine the two styles. If you leaves linespaces, don't indent.
If you indent, don't leave line spaces!
Line space or indent, but DON'T DO Both
"…When I started class with Angela, I was so confused. I understand much better now…"
"…I felt much more confident after a few classes…"
Sandra P.
To get an idea of your score, please paste your essay into the comments box below.
If you would like detailed feedback, please submit your response to our writing correction service.
CELPIP Writing Tips
The following CELPIP Writing Tips will give some simple ways to
improve your score. Taking one or two classes with our CELPIP tutors,
or simply submitting your CELPIP Writing for correction and feedback usually helps too!
You may only need one class to familiarize yourself with the requirements for the level you are trying to achieve.
CELPIP Writing Tips to help you write right!
The most important of all the CELPIP Writing Tips is Practice your tenses. Know your tenses inside out, back to front, and upside down! Use our CELPIP study materials to help you clean up your tenses.
If you are uncertain about which tenses and structures you need to use to achieve your desired band score, take a class with a tutor
You may only need one class to familiarize yourself with the requirements for the level you are trying to achieve.
Answer the question
When you plan your response, make sure you answer the whole question.
Connect Your Ideas – Think Cohesion
As you write, use referents and words like 'although', 'soon', 'in the meantime' to connect your ideas.
Use Capital Letters
Always start sentences and names of people and places with capital letters, and always capitalize the pronoun 'I'
Use a Logical Sequence – Think Coherence
When you compose your email, letter or survey response, make sure each paragraph flows reflects your answer to the question.
Think about how you would sequence your email, letter, or survey response in your own language.
Use The Standard Format
During your preparation, remember that emails, letters, essays, survey responses, and different types of essays and have standard formats.
Choose A Main Idea
Make sure each paragraph has only one main idea.
Use A Variety of Sentence Types
'Reaching for an apple, Joe fell to the floor', scores more points than, 'Joe reached for an apple and fell to the floor.'
Choose Your Style
Use an informal style when writing to friends and family. (partial sentences, contractions)
However, use a formal style when writing to people in authority. (full sentences, no contractions)
Always provide and Overview
As you start your response, the first sentences of your letter or survey response must tell the reader what you intend to talk about.
Dear Survey Administrator, Thank you for including me in your survey regarding mall parking issues…
Separate Paragraphs And Salutations with a Line Space
Dear Survey Administrator,
Thank you for including me in your survey regarding mall parking issues. Option A, with its emphasis on rapidly increasing parking by converting vacant adjoining land, would seem to serve shoppers best. The second option, building a multistory parkade, would be too expensive, take too long, and provide a solution beyond what is needed at this time.
My preference is based on the complete chaos witnessed in the mall's car park during recent weeks. While several shoppers have left the lot and taken their business elsewhere, others have simply abandoned their cars illegally creating major hurdles for everyone. Legitimately parked shoppers have become totally frustrated trying to navigate their vehicles around seemingly abandoned vehicles, and needless to say, this car park insanity is creating an unsafe environment for everyone.
I'm pretty sure that you could have the conversion completed by a local construction company. There are several reputable ones to choose from. Not only would using a local company be less expensive, but would also pour some much needed money into the local economy.
I hope the mall succeeds in resolving its parking issue satisfactorily, inexpensively, and quickly.
Regards,
John Michaels
This video provides you with more tips for How to prepare a CELPIP Writing Survey Response.
For more CELPIP Survey Response Writing Samples, please check these pages: