CELPIP Speaking Preparation
Choosing your tense
When you prepare your response to any of the tasks, it's critical that you consider which tense you'll be using once you start talking.
Tenses tell the examiner whether the event you're describing is in the present, past or future. They also give your response depth, and as you probably know, depth is incredibly important to achieving a high score in the CELPIP Test.
In this CEPIP Speaking Task 2 Personal Experience sample answer, you'll notice that I've used the past tense to describe the memory of my grandfather, but I've also managed to use the future tense and the present tense.
You'll see that I've used the future tense to show my anticipation of inheriting my grandfather's piano.
And finally, I've used the present tense to explain why my grandfather's piano is important to me.
This blend of tenses gives my response a full 'depth' score.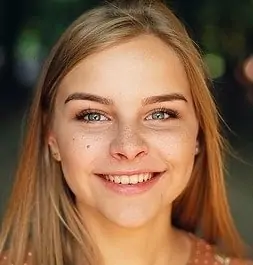 "…I got my 9, and I've completed my PR application!… Thank you Angela …"
If you would like detailed feedback on your speaking responses, please submit your responses to our speaking correction service.
CELPIP Speaking Task 2 – Personal Experience
When you prepare your response to the CELPIP Speaking Task 2, your focus should be on speaking well, expressing yourself efficiently, and ticking the examiners boxes.
Your examiner will be looking at your organization, vocabulary, phrasing, sentence variety, grammar, and tenses.
Below, you'll find some tips and a sample answer for the CELPIP Speaking personal experience question in Task 2, but if you need more help please talk to us about tutoring.
Read and Understand the Question
In task 2, you're describing a personal experience. After you've read and internalized the question, pick an experience to talk about – preferably one that you have lots of vocabulary for.
A typical personal experience question looks like this:
Describe something that has been handed down through your family from generation to generation. Why is it important to you?
How to Organize your Response
Your response should have three parts.
1 – Introduction
2 – Explanation
3 – Conclusion
How Long Should my Response Be?
As part of familiarizing yourself with the personal experience question in CELPIP Speaking Task 2, you need to know how long your response should be and how much time you have to talk about it. You have about 30 seconds to prepare your response, and 60 seconds to talk about it.
You must finish within those 60 seconds, so it's a lot easier to get everything in and get a good score if you follow a basic format.
How to Start your Response
When preparing to talk about your personal experience, it is important that you understand how to formulate your introduction. Your introduction should paraphrase the question so that the examiner knows what you are talking about. If you can find a way to express your feelings about the experience, that will help your score. Think about how you would start your response in your own language.
Your introduction might look like this:
My family has a couple of heirlooms, one is a silver coffee pot, the other is my great grandfather's piano. As the oldest child, I will inherit both of them since traditionally, in my family, heirlooms are passed down to the oldest child.
After the Introduction
After your introduction, expand on your experience.
Your main idea might sound like this:
The piano brings back many memories of my grandfather, who, like his father, loved to play. Whenever the family gathered, grandad could be counted on to sit down at the piano and play family favorites. He always accompanied us when we sang 'Happy Birthday', and at Christmas he would play all the Christmas carols.
How to Approach your Conclusion
Once you've given some details about your personal experience, make a concluding remark so that the examiner knows you're finished. It's critical that you finish this before your time runs out!
Your conclusion might sound like this:
So, I guess the main reason that the piano matters to me is that it brings back so many happy memories of my childhood.
Your final response might sound like this: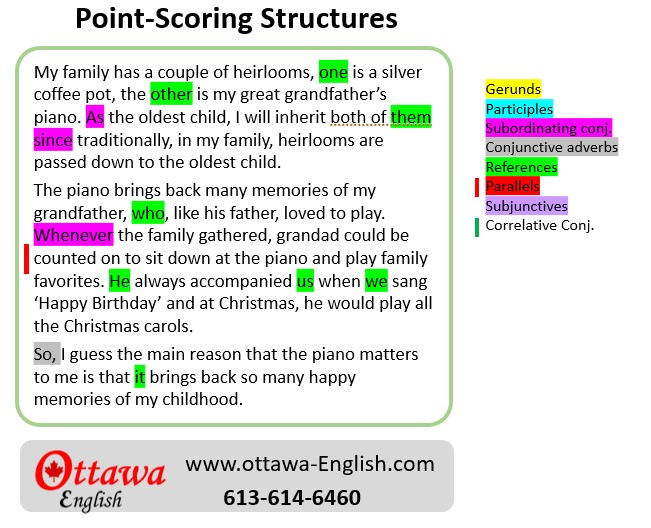 For more step-by-step instructions for CELPIP Speaking Tasks 1 to 8, please check these pages: